Happy National Star Wars Day to you all! Apparently, May 4th is National Star Wars Day because "the 4th will be with you". Seriously, I'm not making this up! Why they picked May, I don't know.
Check Cake Wrecks for Star Wars Cake Wreckage.
.....
Let's see, I got a bunch of Star Wars stuff stuck on my computer, so lets settle for a little of each.
: some quotes. Classics, all of them.
Mace: "Mount up. Right now."
Nick: "Shee, still pretty free with the orders, aren't we? What if I just don't wanna? What if I do like thinking about all that stuff? What if I want those people dead? What then?"
Mace: "Then I will beat you into unconsciousness and ask someone else."
— Mace Windu, convincing Nick Rostu to help him with the Balawai[src]




Mara: "The Emperor would have considered you a sentimental fool who deserved to die."
Corran: "I'll remember that next time I dance on his grave."
Corran: "Consider also that the odds this room is being monitored are extraordinarily high."
Anakin: "Since when did a Corellian ever care about odds?"
Corran: "Fine. No odds. They are listening to us. Count on it."
— Corran Horn with Anakin Solo, detained by the Givin[src]
You're weird, Anakin Skywalker."
―Amee, to Anakin Skywalker in the understatement of the year[src]
Owner: "What's your name, little fellow?"
R2-D2: "THAT'S NONE OF YOUR BUSINESS. IN ANY CASE, YOUR FACIAL FEATURE SET SUGGESTS THAT YOU DO NOT HAVE THE INTELLIGENCE TO RETAIN MY NAME FOR MORE THAN A NANOSECOND. IT IS EVIDENT THAT YOU HAVE BEEN TAUGHT TO REPEAT SOUNDS YOU HAVE HEARD AND THAT YOU UNDERSTAND NEITHER THE WORDS YOU HEAR NOR THE ONES THAT EMERGE FROM YOUR MOUTH."


Etain: "Is there a plan C?"
Fi: "The nice thing about the alphabet, ma'am, is that it gives you plenty of plans to choose from."
―Etain Tur-Mukan and Fi[src]
Besides, Master, those miners intended to murder you. Or worse. Any complaints they would have at being murdered would be the highest form of hypocrisy."
―
HK-50
unit, to the
Jedi Exile
[src]
Pavan: "Hey, what happened to the door?"
I-5YQ: "It appears to have had a disagreement with somebody."
―Lorn Pavan and I-5YQ, viewing the handiwork of Darth Maul[src]
Sharr: "No, she can't."
Piggy: "Yes, she can."
Sharr: "I'm the psychological warfare expert here, and I say she can't."
Piggy: "I'm three times your mass, and can take off your head with a single bite, and I say she can."
"Their force nearly equals ours?! Unacceptable odds! Order an immediate retreat!"
―A Neimoidian commander, displaying typical Neimoidian battle tactics[src]
Booster: "But you didn't bring my grandchildren."
Corran: "They're scattered to the four corners of the galaxy on Jedi business. Not my fault."
Booster: "Humpf." [to Mirax] "Your husband still can't do simple math. You can't scatter two children to four corners."
Mirax: "Jedi think that everybody can be divided into fractions."
If you liked the quotes, ask to recieve my monthly newsletter. I have hundreds more.
Captions:
From Wookieepedia
Old trick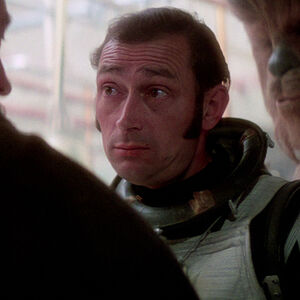 "There's a Wookiee behind me? Riiiiiight. Like I'm gonna fall for that."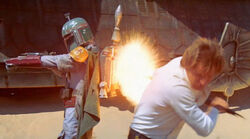 "Someday the Fetts will learn to stop wearing jetpacks. Someday."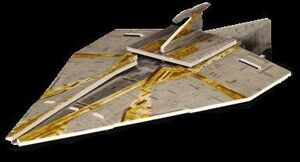 "Styrofoam? Kidding, you must be. Insane you are, if getting on that deathtrap you think I am!" -- Yoda, after budget cutbacks hit the Republic fleet.
:D
Also, today is Audrey Hepburn day. No offense, but Star Wars owns Audrey Hepburn right out of the sky.
Now I have My Fair Lady songs stuck in my head.
Rats.