and don't you forget about it.
Well, that was a nice break.
My fingers started to get twitchy from typing-withdrawal by the second day though.
What? Whatareya'll looking at me like that?
Fine, I haven't posted in two weeks. But what's two weeks between friends, eh? Besides, I needed a break. Due to that February challenge, I posted more last month then I have ever posted in a month before.(<--would ya look at that awkward sentence. Yes, I am out of practice.) But don't worry. Are you in for extra posts today!
So in the days past, I have:
~read six and a half books(The Mysterious Benedict Society, The Perilous Journey, Frankenstein, Magyk, Flyte, Physik, and Queste. And The Swarm war.
~
Fangirled about Percy Jackson and the Olympians(finished listening to THe Demigod Files)
Like I said, you were all up for a scathing review of Percy Jackson and the Olympians The Lightning Thief The Movie. But this video pretty much covers it. Watch the whole thing. It's hilarious.
"Instead, just make Percy say 'Woah, woah, woah" 143 times." XD
They will make more though. The Lightning Thief did more than "okay" at the box office. And they said they "chose the cast specifically with sequels in mind." Huh. How that works out, I don't know. I must write reviews for Septimus Heap though. Someday, someday.
Let's see. I had lots of post ideas for you. They seem to have escaped me forever.

Did you know I haven't posted anything about Star Wars in a long time?


I just finished the Swarm War by Troy Denning. Which effectively means that I have read every single Star Wars book with Jaina Solo in it. Scary.
(drums fingers on table and waits for Ascension to come out. August if I remember correctly)
While we're waiting, did you know that they're going to be making a Septimus Heap movie? And Angie Sage is directing it! I'm excited :)

People are speculating who should play who. As for Marcia, I think Rachel Weiz would make a great fit.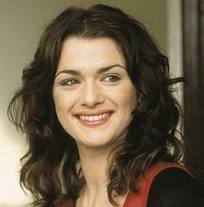 Doesn't she just look the part?
I need to go work on The Lakehouse Newsletter. We're doing this awesome thing with costumes! People are submitting pictures of their costumes.


Oh, and hear this new song I like:
It's good to be back.
Amaranthine