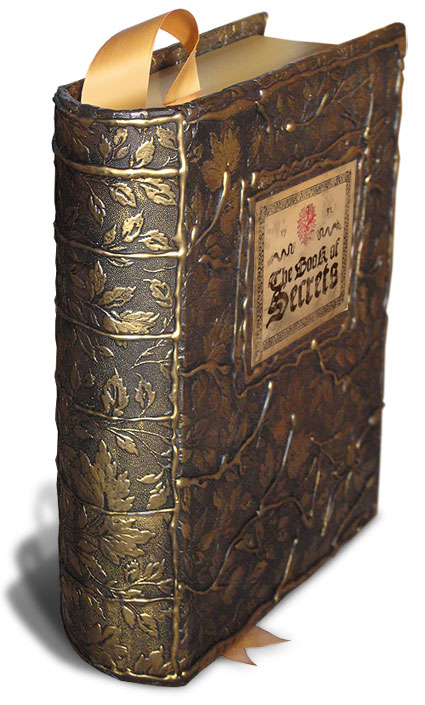 ...this warrants more attention.
Leia recently posted about how she wanted to write more serious stuff, and asked for advice. To be honest, I had never considered that before. All my writing posts were geared toward editing and adding on, not the basics.

So.......here is my best shot at the basics of writing long or short fiction. There's so much to cover. Here goes:
The Writer's Initiation(amaranthinized.)
This is just my way of going about it. There are certainly many ways to go about writing. My way isn't the only way, or even the best way. It's just...my way.
Welcome, my friend, to the world of writing fiction. We were beginning to think you'd never visit. No matter how long or short you dabble here, you will return the the normal world with an entirely different perspective.
Here, you will sit down with nothing but a keyboard and a blank document. Many hours later...you will often still have the same keyboard and blank document. If you are serious, you will spend much time here. Thinking. Planning. Organizing. Doing the actual writing. Ripping it all up and starting from scratch again.
Here's what you need for survival, the short, unorganized version. Or else I could spend weeks doing this.
A little planning goes a long way. NaNoWriMo says to park your butt at the computer, outline or no outline, but the winners of NaNoWriMo are often the ones who planned their novels first, and the ones who didn't finish lost because they had nothing to start with or build on.
Careful what you plan. Planning is: Plot detail. Morals. What do you want your character to learn? What do you want to make the readers feel at the end of your story? What is the main problem the character has and how is it resolved? There is no story with no conflict. Planning is not: coming up with names, family members, special powers, tattoos. Fun details that add sunshine and daisies but aren't essential to the plot.
Characterization. Many good stories have been ruined by cardboard characters. You know your character. But you sometimes forget that you have to make us feel too. Characterization is not: Family members, name, hair color, clothes, favorite facial expression.
Characterization is:
Main character: What's the problem with this main character? What does he learn? What does he want?
The problem in many main characters is that the authors forget to make them relatable. Why do we care about this guy's problems? Why should we care if his dreams come true or if he's eaten by alligators? We need a reason to care about your characters.
Supporting characters: What do they want? Why do they support/love/want to blow up the main character?
Those are the two main problems I see in writing. If I criticize everything except these two, you are an excellent writer.

Two things that will help with the "baby steps" of writing:
Stagnant beginnings are common. Most likely your beginning will suck, because you are still figuring out the story. Slog through it as best you can. When the rest of the story is lovingly polished, come back and write a more fitting beginning.
From NaNoWriMo: Don't edit as you go. No matter how carefully you edit each sentence as you write it, your first draft will suck if it ever gets finished. Write and come back later.
The process of writing, chapter by chapter.

You will write a chapter and you will think it's horrible. It most likely is. But don't delete it. Keep writing more until you have a horrible first draft, then go back one by one and turn that horrible draft brilliant.
You will write a chapter and you will think it's brilliant at first. The next day you come back and notice a flaw. And another. And another. The whole chapter falls apart before your very eyes. You must trudge on anyways.
You will write a chapter and you will think it's brilliant. So brilliant it doesn't fit with your story as a whole. You start to notice a ton of plot holes and loose threads, and you see paragraphs and ideas that you thought were amazing before but look stupid now. All of a sudden your whole novel will start to look like a pile of trash. You look at all that needs to be done, and the steam of disappointment will begin to engulf you.
Then your mom will call and say you need to do the dishes.

You go insane.
Repeat until novel is finished.

You are officially a writer. Congrats.
Now some tips:
How to avoid gaping plotholes? Plan. Edit your outline like it's your novel itself. The Legacy of the Force writers wrote 40 page outlines for each book. You don't have to have your novel that planned, but be prepared to edit and rewrite a whole lot of it.
It never hurts to start planning from the end and go from there.
The end is the hardest to plan and easiest to write.
Please refrain from obsessive use of italics and ellipses.
Definitely refrain from more than two point-of-view changes within the story. If you want to know how all your characters feel, try omniscient third person. Much easier to write and read.
If you must change point of view a lot, try to make the points of view very different so the reader doesn't forget who's head she's in. Don't put their name in front. That's cheating.
Think concise and clear: The less words to get your point across, the better.
Whoa, so...

Why in the world would anyone want to subject themselves to this torture? Behold the writer's life. It's long and hard, but well worth it in the end. It enriches your life and makes you see things you never saw before. Bad experiences now have good side effects-you can put them in your story. A big part of writing is feeling things, and translating those feelings into writing and making the reader feel those things.

Don't become a writer if: you're impatient and don't take criticism and rejection well.
Become a writer if: you're prepared for late nights, stress, criticism, rejection, frustration, overdoses of caffeine, insanity, and the joys and satisfactions that writing, amateur or professional, brings.

Don't let anything discourage you. The cure for writer's block: Get off the computer. Stop thinking about the novel entirely. The next day(it must be this soon, or else you'll never pick it back up) start again. The prevention for writer's block. When you know you must stop soon, stop now. Not at the end of the chapter. Now. If you stop in the middle of a section, you'll be motivated to pick it up again.

Don't get discouraged. Talk to me instead.
Write for yourself. Pick a topic that's close to you. And do not show anyone your novel or tell anyone what it is about unless you are finished.

Your novel is your own. If you let someone edit it before you are finished, it ceases to be your own and becomes theirs. The absolute best place to go for criticism is other writers. They'll understand. They'll give constructive criticism. They'll know what you're trying to get across and make it happen.
When they're done with that, then show your mom.

Have fun.

Amaranthine